Most likely, if you're already well into your second pregnancy, you've noticed that things are different this time around. During your last pregnancy, you enjoyed the spoils of lounging on your couch, napping when you want, feeling all the kicks from inside your belly, and watching every episode of your guilty pleasure. However, this time around, you can only dream about doing those things. Your first baby (who's not really a baby anymore) keeps you moving more and more with each day.
Or maybe you already gave birth to your second baby, and you're recognizing the changes of life at home rather quickly.  Of course, anytime you bring a baby home, your life changes. 
This post contains affiliate links which means that I will make a small commission if you purchase a product after clicking on any of them, at no extra cost to you. Thank you for your support.
There are people that say that bringing your second baby home is "just like riding a bike." 
I found that to be true, but only when it came to the baby duties.  The diaper changes, the responses to her cues, and the feedings.  That all came easy and with less worry. 
However, balancing the needs of not one, but two children was new.
My first baby just turned two a few weeks before my second baby was born. Lily was just entering toddler-hood, which meant a lot more activity.
And let me tell you, this activity, coupled with my late stage pregnancy, was definitely more of a struggle than the first time around.   
And when we welcomed Jana into our family, I quickly learned my new reality of now having two little humans in my home.
Your TV is No Longer Yours
It might seem so frivolous to be worried about something as trivial as the TV.  But, when your kid starts to say "remote" to indicate that she wants you to fast-forward through the commercials, it seems important. 
Also, it's winter in Pittsburgh, and the entertainment isn't exactly limitless.  It's inevitable to have some time dedicated to just resting on the couch when you have a newborn baby.  The difference this time around is that you will no longer be in control of what programs you watch.  
Say goodbye to binge-watching the latest Netflix show and say hello to cartoons like Daniel Tiger and Paw Patrol. 
Often times, I will browse on my phone when my toddler is watching TV and my newborn is sleeping just to feel connected to other adults.  Or I'll try to fold a load of laundry just to avoid falling asleep myself.  On a good day, I can convince Lily to watch a Disney movie that I can enjoy too.
You Do Worry Less
When I first had Lily, I spent too much time on mommy forums. I took her to the doctor for every strange symptom I noticed. I made my own baby food, pouches and all. I was obsessed with pumping milk on a strict schedule. My husband and I even laid perpendicular to our normal spots on the bed just to stare at her while she slept those first few nights. I just worried. A lot. And, like any new mom, this was normal.
When we brought Jana home, I was calm, cool, and collected. It came easy, and it wasn't as challenging. I don't even know the last time I looked up advice online, or when I was worried about my pumping schedule. I wake up less worrying about her breathing during the night.
Does this mean I love her any less?
Of course not.  Worry doesn't translate into love. 
In fact, I realize how much more I can love now that I have two children.  More on that later.  Just know that even though there are aspects of having multiple children that are more challenging, there are also moments that are much easier.
But You Also Document Less
When you had your first baby, your camera (or, let's be real, smartphone) was always an arm's length away. Now that you have your second baby, you can't ever seem to find the camera when your baby is doing something cute, missing countless photo ops. This would have been the end of the world the first time around, but now it is the expectation. When you get a good picture, it's good for a week or more. And forget about those weekly or monthly updates to the baby books. That's just laughable now.
Those that know me are aware that I am not good at documenting things as it is.  I'm always the one who tells others to "send that to me" or "share that on Google Photos."  Typically, I'm not the one sharing, because I don't have anything to share. 
This Christmas season, I think I took a total of three photos. I'm not sure what it is, whether it's just not having the time or patience to pose my children and wait for the right moment to click. Or whether it's just sheer laziness.
But something changes after you have your second baby and sadly, documenting your memories no longer seems like the priority.
This truly drives me nuts, because then I feel an immense amount of guilt over not having enough for my Jana. I want to be sure that she has everything that her older sister has, but that just seems impossible now. So, I try my best, and I get on with life knowing that it's going to be okay. Someone in the family will share the photos they took, and hopefully that will be enough to bring a smile on her face as we recount the good times.
There's No More "Sleep When the Baby Sleeps"
Remember that whole "sleep when the baby sleeps" thing? Well, when you have the second baby, you can wave goodbye to those daydreams (quite literally). In fact, when your second baby sleeps, you'll likely feel like you need to pick up the slack with your firstborn.
All that mom guilt hits you right in the gut the moment your newborn baby falls asleep and your firstborn finally realizes that she gets you all to herself, even if it's just for a short time. It's endearing, really, for about the first five minutes. Then, you realize your gazing longingly at the vacant couch wishing you could be resting your head on the nearest throw pillow. Instead, you're kneeling down on the floor building the highest tower you can possibly build over and over again just to make your child smile. The good ole' days are here again.
Then, as soon as your toddler starts to wind down and play quietly, you rest your head for a few minutes.  Your eyes will close as you finally get some peace, and then you hear it.  The baby has started crying. 
You Don't Obsess Over the Milestones
When you had your first, you may have constantly asked others about the milestones. When do they hold their head up on their own? When do they start to babble? When do they sit up? The questions rolled on, and never stopped.
However, with your second baby, you stop caring about the milestones and instead focus on simply keeping it together. Sure, when your baby actually holds their head up, you celebrate and cheer. But, you aren't as focused on when that is supposed to happen.
I remember when Lily was a baby, I would read and re-read the sections of What to Expect books, and visit mommy forums to see what other kids her age were doing. 
Then, I would talk about it constantly. "Oh, Lily can do this, and it's ahead of what others are doing," or "Uh oh, do you think something's wrong?" if she wasn't meeting the milestones.
With Jana, I just enjoy it all.  I watch her as she holds her head up, or as she rolls over.  It's exciting to be in the moment.  And it's probably only because I just don't have the time to obsess over the milestones anymore.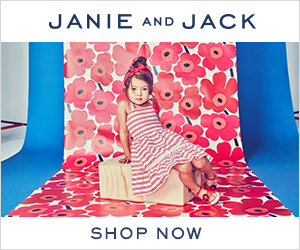 Burying my head in a baby book isn't an option anymore, 'cause the moment I look down, someone needs something from me.  So instead, I just let it be.
You Realize How Much More Room You Have in Your Heart
Even though the laundry piles are higher, the new toys seem endless, and the bags under your eyes are puffier, your heart has never been fuller. Even though I look around my house, which used to be clean and organized, and see mountains of toys and overflowing storage bins, I feel grateful.
When I first had Lily, I felt my heart expand. 
I had the same feeling when I had Jana. 
This time, however, something else was different. 
I knew that my husband and I are also giving Lily a gift in Jana.  Having a sibling, and especially a sister, is special.  Watching them grow up together is going to be an unforgettable journey.  My heart melts just seeing the two of my girls interact, and I know that I have so much more to look forward to as they get older.
So I changed my thinking. 
Piles of laundry show that my family has clean clothes.  Dirty dishes show that my family is well-fed.  Mountains of toys show that my family has been having fun and learning.  Bags under my eyes show that I have made countless memories with my family that day (or night).
The second baby only makes you feel more love and strengthen the bond of family.  Your family feels fuller, maybe even full, and you wonder how you've ever lived without being the family that you now are. 
What are some of the differences you've noticed in raising your first born versus your second born? Comment below to share your experiences!
babies baby busy mom differences family firstborn mom motherhood second baby secondborn sisters toddler