When I had my first little girl, I had NO idea what to expect during my postpartum recovery. I vowed to myself that I would inform other pregnant women so they could prepare themselves for what I didn't.
So here I am.
After your baby is born, your body will feel something like a big, squishy, uncomfortable, painful marshmallow. Honestly though, it's not funny. It's real, ladies.
There is nothing glamorous about postpartum life. This is not to be confused with the beauty of your new baby and the fact that our bodies are amazing. But I'm not wrong when I say that this isn't any fun for us women.
We just gave birth, and our bodies are recovering from that. This involves a lot of different symptoms, such as leaking, bleeding, cramping, headaches, exhaustion, uncontrollable emotions, and more.
During this process, you'll want to have an arsenal of products ready to go.
When we first had Lily, I actually needed to stop at the local pharmacy as we drove home from the hospital because I was so unprepared.
Don't let this be you!
Prepare yourself by making sure you have these essential postpartum recovery products on hand for when you get home from the hospital with your new bundle (and your aching body!).
This post contains affiliate links which means that I will make a small commission if you purchase a product after clicking on any of them, at no extra cost to you. Thank you for your support.
Pads
You'll absolutely want to buy a bunch of pads to use during recovery. You'll need LOTS. And in different sizes too.
Believe it or not, as time passes, you will switch to a smaller pad. It's best to just have at least some on hand for when you get home from the hospital.
The small stash the hospital gives you will run out within the first few days.
I swore by the Always Infinity brand, and I got them in a range of sizes. They also have special overnight ones to help give you full coverage when you get whatever bouts of sleep you can with your new baby nearby!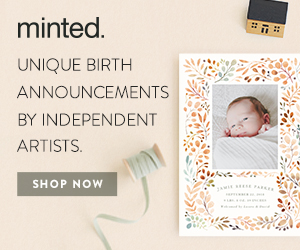 Extra Underwear
In those early days, when the bleeding is frequent and heavy, many women opt to skip pads entirely. Instead, they use disposable underwear. This way, they don't have to worry about bleeding on any of their nice pairs, and they can just throw away the underwear during each bathroom break.
I didn't do this, because I instead invested in a cheap pack of underwear that I could throw away if they got stained.
I actually purchased these ones after each of my babies. They are the farthest thing from sexy, but they are so helpful!
Either way, you'll want some cheap or disposable underwear to help you through those first few days/weeks of heavy bleeding.
You'll have plenty of laundry full of baby clothes, so spare yourself more by investing in these supplies.
Numbing Spray
This is a lifesaver during postpartum recovery. I can't stress that enough. When you are at the hospital, they will give you this to use, and make sure you don't leave without it!

I also get one or two extra to keep in both bathrooms in my house. This spray helps numb your lady parts anytime you are feeling sore. I used it after every single bathroom break for at least 2 weeks after giving birth.
When I had both of my girls, I had to get 2 stitches. I was proud, 'cause this isn't too many! BUT they are still stitches, which mean they can get sore and be irritating.
This spray helps prevent soreness and irritation by completely numbing the area. I highly recommend getting yourself some!
Medications
There are a few over-the-counter medicines that you should have for your postpartum regimen.
Stool Softener
Every new mama is scared of that first number two. It's just the truth. To prevent fear from making you constipated, invest in a little bottle of stool softener. Many pregnant women actually already have this from the straining often involved in late pregnancy (oh, the joys!).
But if you're one of the lucky ones that doesn't already own a bottle of stool softener, go get yourself one before that baby comes. You'll be thankful!
Midol
You'll want to have this on hand for that postpartum cramping. As your uterus shrinks back to its normal size, you'll feel some uncomfortable cramping. This medication will give you some relief during that time.
If you're having your second, you probably already know a lot about postpartum care, but just be warned that your cramps will be worse this time around.
Prepare yourself by making sure your medicine cabinet is stocked and ready!
Related Post: Baby Registry Must-Haves (That You'll Actually Use!)
Peri Bottle
This is an absolute MUST during postpartum recovery! A peri bottle is recommended (and actually quite necessary) during those first few weeks. It will help keep your lady parts clean after each bathroom use.
Instead of wiping, which is discouraged after giving birth, you'll rinse yourself with this peri bottle full of warm water. It will help speed along the recovery process and keep you from developing other irritations or infections.
When I was discharged from the hospital, I took this home with me. So I didn't have to purchase one. This may happen to you, so I would check with your hospital before purchasing.
If you do end up buying your own peri bottle, the Frida Baby and Mom line is the best. You can get their peri bottle by clicking here. It's a little pricy, but it's worth it.
In addition to your peri bottle, you can get a spray to help you stay fresh after you rinse. This Earth Mama's Herbal Spray is a great option to give you an extra boost down there!
Breast Pads
Another postpartum effect is that your milk is going to come in. This is something many women may not realize. Regardless of their decision to breastfeed or not, they will have milk! It's a woman's body natural response right after welcoming a new baby.
During postpartum recovery, you'll want to be armed with some breast pads to help keep your bras and shirts safe from any leaks.
Those who choose to breastfeed will, of course, need more breast pads.
There are a few different choices for these. Many like the disposable ones that can be thrown away after use. The Lansinoh pads are my favorite brand, and I'm actually still using these!
Some like the washable breast pads. They are a little more expensive up front, but they can just be thrown in the laundry and re-worn. This is a more economical choice in the long run, but they require more maintenance.
This is just a personal choice. But I'd recommend making sure you have some on hand for that first week after you give birth.
And if you're nursing and getting off to a rough start, take a deep breath. You'll get there. You may need to invest in some nipple butter to help combat those dry and irritated nipples during those first few weeks.
The Earth Mama products are GREAT. They have an awesome nipple butter product you can get your hands on so that you can be more comfortable working on your baby's latch!
Witch Hazel Pads
During birth, you're going to have to push that baby out. (Unless you have a C-section, of course). During the pushing, you might actually develop hemorrhoids. If this happens, you'll absolutely want to have some Witch Hazel pads on hand.
The Tuck Witch Hazel Pads are a great choice. They will help relieve any discomfort, itching, and burning sensations.
As a tip, store these pads in the freezer.  When you put them on after you use the restroom and clean yourself, the cooling sensation will add to your relief.  This is a great tip that you'll find from many moms that have gone through this!
You can also head over to my friend, Emily's, blog – Simple Mama Life – to check out her list of Postpartum Recovery – Items to Help You Stay Numb to see her recommendations as well!
Don't be like me after you have your first baby.
Prepare yourself by reading about what you can expect out of your postpartum recovery, and stock up on all the supplies beforehand!
To check out a full list of excellent Earth Mama postpartum recovery products, click here. Their products are all organic and safe to use during and after pregnancy. I love them!
Some moms even add these products to their baby registry, which I would recommend doing. After all, people like to make sure mama is taken care of too!
Check out my list of other recommended products to add to your registry.
I always say that I feel like a mummy (no pun intended) during my postpartum recoveries The amount of pads and extra layers I wear makes me feel just a tad less like myself. But there's no other way through then to just keep going.
It gets MUCH easier!
And it's truly much easier when you know what to expect before you are in the thick of it. And of course when you look at that perfect little bundle that YOU created! It's so worth it.
What are a few of your go-to postpartum products? Comment below to add to my list!
baby birth first baby giving birth hospital mom mom products postpartum postpartum recovery pregnancy