I am one of those moms in denial about the house being taken over by my kids.
It's actually laughable that I used to make comments about how "I'll never let my kids toys be all over the house" and "I'm not going to let my kids have that much stuff."
Who did I think I was??! Now, I laugh at the naivety of that girl.
And now, I can't imagine life without the stuff and the messes (well, okay, sometimes it's nice to imagine life without the messes. I'm still human).
My kids have toys in almost every single room in our house: the living room, sunroom, both of their bedrooms, and their bathroom. Oh, and of course the playroom, which is the loft space at the top of our stairs.
That's SIX rooms in our house with toys.
And that doesn't even count the other daily messes.
This post contains affiliate links which means that I will make a small commission if you purchase a product after clicking on any of them, at no extra cost to you. Thank you for your support.
And after I went from one kid to two, I REALLY noticed these messes. (Along with a few other things you can read about here!)
Feeding a toddler requires the full cleaning caddy and a broom! They never sit down, let alone leave toys in the area they found them. If you take your eyes away for even just one brief second, they'll be marking your furniture with their crayons.
Babies create an ever-growing mountain of daily laundry. Garbage piles up quickly with dirty diaper and food that my toddler just won't even touch that day.
Dogs make messes on the floor with their dirty paws and shedding hair.
My husband is in the middle of an outdoor deck project, so he's constantly coming in with sawdust-covered clothing and dirty shoes.
But, you know what?
That's life.
It's just how it is when you want to actually LIVE in your home.
We paint, we cook, we do projects, we glue crafts, we leave behind crumbs, we spill drinks, we forget to wipe the toothpaste off the sink, we leave handprints on the windows, and we make messes.
Because we like to do all that living, laughing, and loving within the four walls of our home.
And that's how it should be.
However, in order to live AND still be sane each night, there are a few things I do every single day so that we can wake up tomorrow and do it all again.
I've found that house chores are best done in little spurts every day. This prevents large messes, laundry buildup, smelly garbage, and permanent stains.
Everyday chores are necessary for me to enjoy the quiet moments when all the babies fall asleep and I finally get to sink into the couch and take a deep breath after a long day.
Here are a few things I do around the house each day:
1. Wipe down surfaces
Each day, I wipe down surfaces multiple times, especially after cooking and eating. Most of the time, I focus on the kitchen counters, table, and the coffee table. These surfaces get constant use, so they require daily attention.
Most of the time, I use either Method cleaning products or Mrs. Meyer's cleaning products to help sanitize the surfaces in my home. They give the place a fresh smell, while also keeping my family safe with natural ingredients.
You can get Mrs. Meyer's cleaning sprays for a reasonable price here on Amazon. I get my Method products for the best prices at Target.
Even having a few clean surfaces can make the room feel much more refreshed after a long day.
2. Wash clothes
Okay, so I don't do laundry every single day. God bless the mama that does that!
Laundry is actually my least favorite of all the household chores.
I do, however, wash the clothes that require immediate attention. When Jana spits up or has a blow-out, I try to get those clothes in the laundry as soon as possible. This decreases the chances of permanent staining.
I'll be the first to admit that sometimes an article of clothing can be deemed unsalvageable. And to the garbage it goes.
But I try to salvage what I can by washing these articles quickly after the incident occurs.
Blankets that get crumbs embedded in them usually get thrown right into the washer. Toddlers find their ways to make their mark on almost anything they touch.
3. Clean up toys
The image of a floor covered with toys is engrained in almost every parent's mind by the time their kids turn one. When I close my eyes, I can still see it.
During playtime, I don't mind this. That's what playtime is for, after all.
But after the day is over and my kids are sleeping in their beds, I have to clean up any of the toys that didn't already get put away before I can kick my feet up. Most of the time, this involves senselessly throwing toys into the nearest basket or bin, but at least they are off the floor.
It's actually amazing how many storage bins and baskets I purchased once I became a mom.
Cube storage baskets are the best for kid products, toys, and pretty much anything. We have them in the girls' closets for accessories and in our living room for toys. These ClosetMaid collapsible bins are what we use. They offer many cute designs, fit perfectly into the organizer, and easily wipe clean.
Often times, I have Lily clean up her own toys after she is done playing with them. She's only two years old, but she's learning about chores and responsibility.
Cleaning up toys daily may seem like a bit too much for some, but I would still recommend clearing toys out of highly trafficked areas each day.  The playroom can wait another day!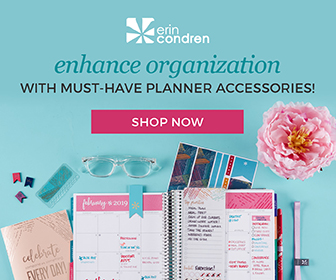 4. Make beds
There's something about a neatly made bed. Every morning when I wake up, it's one of the first chores I do.
I do this mainly for two reasons.
First, we have a dog and two little ones. But we also have white sheets. By making the bed, I minimize the messes that occur during the day. Even though we don't spend a ton of time upstairs in the bedrooms throughout the day, we are still in there sometimes. I don't want muddy paws, cookie crumbs, crayons, dirty laundry, or any other random things to get into our clean sheets.
Also, our covers get shuffled around throughout the night. Sometimes my husband only sleeps with a sheet, which piles the large comforter on my side. Other times, the covers are falling completely off the side. When I make the bed, I fix all these issues… just so they can occur again the next night.
My daughter is just starting to transition into her toddler bed, so I've been teaching her how to make her bed when we spend time in her room. I want to instill some of these daily responsibilities in her, so it is important for me to model those same behaviors.
It may seem silly to make a bed every single day, but it helps me to start my day. And it's a quick way to enhance the appearance of any bedroom!
5. Stock essentials
Doesn't it drive you mad when you sit down to go to the bathroom only to turn to your side and see that empty toilet paper roll staring you in the face?
It's awful. (But, hey, at least you're not in public!)
I try to avoid this by making sure to stock some everyday essentials. Sure, I may not need to do these things every single day, but typically I have to re-stock at least one or two essentials each day.
Most of the time, we shop for our household consumables in bulk at either Sams Club or from Amazon Pantry. I then store unused items in closets, drawers, or cabinets.
Aside from toilet paper and other bathroom essentials, I also restock the diaper caddies often. We keep multiple diaper caddies throughout our house (I HIGHLY recommend doing this!), and it's the worst when you are mid-diaper change and you realize there are no more wipes left in the container.
Stocking up on items I use every single day prevents panic (or anger) when I actually go to reach for those products.
It's also one of the easiest chores to accomplish throughout the day.
6. Clear the sink
I try my absolute best to keep the sink clear of dirty dishes at the end of each day.
Sure, sometimes one or two glasses stay in there, but I try to avoid heaping pile of dirty dishes each day. I'll fill the dishwasher with any dirty dishes, and if it's full, I'll run it overnight. This way, there will be clean dishes in the morning.
Washing any pots or pans also helps to eliminate large piles of dishes from building up throughout the week. These chores typically only take up to 10 minutes if you do them each day.
This helps prevent any odors from building up in our kitchen from smelly dishes left neglected overnight.
Even if I am super tired from a long day, I try to make myself get up and at least do a few dishes. And I'm always thankful in the morning when I walk downstairs to a cleaner kitchen.
7. Pick up dirty clothes
This is an easy chore. Typically, I fall asleep with a sweater on, and during the night, I'll throw it somewhere in the room. Or baby socks will end up all over the floor throughout the day. Or my husband will leave his clothes on the bathroom floor when he's getting ready for work.
There are always some clothes scattered throughout the bedrooms.
This is just life.
So, every day, I try to pick up dirty clothes and toss them in the nearest hamper. Even just picking them up off the floor helps to quickly clean clutter from the room.
8. Open all of the blinds
Okay, so this isn't exactly a household chore, but it is vital to adding a fresh feeling into my home. On most days, I open all the blinds in my home as I wake up and work my way through the house.
This lets in the natural lights and wakens everything up.
Frankly, I love the windows in my home. They're some of the reasons we chose to build the home we did. There are many, big windows that allow a lot of light into our house, and into our lives.
Sure, that may sound cliché, but it's true.
Having natural light brightens the mood, and it is critical to get through certain days.
9. Hang clothes
When I do laundry, I tend to stop at the folding phase. Sometimes, I'll even let baskets of clean laundry sit for a couple of days before I even tend to them. And I'm totally that girl who gets a fresh pair of underwear straight from the dryer most days.
Laundry just isn't my thing.
Even though this is my least favorite household chore, I try to put away the clothes that require hanging immediately after taking them out of the dryer.
This is partly because I also don't like to iron clothes. If I hang them quickly, I usually don't have to. This simple chore can save a lot of time in the long run. (Or at least it'll just save some groaning when my husband is getting ready for work and he realizes all his shirts are wrinkled…).
I also hang everyday items, like coats, instead of letting them litter the common areas of my home.
10. Pick up family room
This one is probably already covered in one of the other chores I do daily, BUT one area of my home I need to keep clutter-free and clean is my family room.
This is because it's the heart of our home.
We spend a lot of time in this room, so it is susceptible to the most messes. Throw pillows are often on the floor, toys are scattered throughout the room, blankets are strewn across couch cushions, and empty cups or food containers are often on the coffee table.
Cleaning these small messes typically only takes less than 10 minutes after the girls go to sleep. I put away toys, fold blankets, load cups into the dishwasher, and wipe down any surfaces that have crumbs or spills.
Then, after all the chores are done, I can sit on the clean couch and watch one of my guilty pleasures.
It's me-time that is much-needed and much-deserved.
These ten chores may seem like a lot for each and every day, but they truly aren't. When you spread these activities throughout the entire day, they are extremely manageable.
They make the messes more manageable, which will allow you to create more memories and enjoy every little moment with your little ones!

After all, they are only little for such a short time.
And believe it or not, these simple household chores can actually free up MORE of your time to spend with them so you can focus instead on the important stuff.
chores clean cleaning cleaning tips home home life house chores kids messes motherhood responsibilities stay at home mom